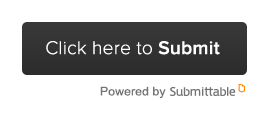 The 2019 May Sarton New Hampshire Poetry Prize is OPEN for submissions!
Deadline is June 30th
---
Bauhan Publishing Announces
The Double Zero by Marilee Richards
As 2018 May Sarton New Hampshire Poetry Prize Winner
Bauhan Publishing is pleased to announce Marilee Richards as the winner of our 2018 May Sarton New Hampshire Poetry Prize. The judge for our eighth annual poetry contest was poet David Blair. Blair teaches at Bentley University and in the online MFA program at Southern New Hampshire University, and is the author of Ascension Days, Arsonville, and Friends with Dogs. Marilee Richard's collection The Double Zero will be published in the spring of 2019.
Blair writes about Richard's collection, "This is a poet with range––sympathies, anger, tragedy, other people, love, humor. When I read The Double Zero by Marilee Richards, I know that a lot of our daily life feels like a Robert Altman movie. The love-resisters, the space-takers, the killjoys, the resentful, the paranoids, the friendly but un-imaginative, they are all still gumming up the works as they have been all along, but we need them to get things together, too. With her ability to inhabit a moment with a living sense of presence, Richards writes unsentimental poems that road trip through the times and look around at who is with us when we stop to fill up our cars at gas stations and has been with us in offices, and she reminds us of what the country has gained in consciousness and freedom as people have moved forward, and what sorrows and suicides we have left necessarily behind, as the bus pulls up at the curb in the don't-you-get-it-yet years we have been motoring through lately."
Marilee Richards learned poetry from Charles Entrekin and others after she wandered into a workshop put on by the Berkeley, CA Poet's Co-op in the eighties while working as an adoption interviewer for Alameda County. Richards attended the workshops for several years prior to the organization dissolving and her more to Arizona in 2001. Her poems have been published in many journals, including The Yale Review, The Southern Review, Rattle, Poetry Northwest, The Journal, and The Sun. In 2016 she won the William Matthews Poetry Prize, and her first book A Common Ancestor was published by Hip Pocket Press in 2000.
2018 May Sarton New Hampshire Poetry Prize finalists:
Wingbone by Lillo Way Seattle, WA
Under the Light by Michael Miller Amherst, MA
These Five Blue Images by Carly Inghram Brooklyn, NY
Honorable mentions:
Steel Valley Elegy by William Heath Frederick, MD
I Will Pass Even to Acheron by Amanda Newell Henderson, MD
Stranger Calling by Lee Stockdale Fairview, NC
In this Burning World by David Salner Frederick, MD
The Contest:
The May Sarton New Hampshire Poetry Prize is awarded for a book-length collection of poetry. The book must be previously unpublished as a whole (poems within the collection that have appeared elsewhere are welcome, should your collection win the contest we'll ask for an acknowledgments page noting where each poem was previously published.)
We welcome submissions from around the world, the only requirement being that the collection is written or translated into English. We also encourage past submitters to resubmit their work each year, one of our finalists one year was selected as winner the next! Every year a different notable New England poet will be selected as judge, we do not pre-screen manuscripts.
The poetry within the collection can be on any topic and in any poetic form.
Entry fee: It costs $25 per manuscript to submit, this fee helps cover contest costs so we can continue to find and publish great poets!
The Prize:
$1,000

Book Publication

100 complimentary copies

Distribution through Casemate IPM

---
2018 marks the eighth annual May Sarton New Hampshire Poetry Prize. Past winners include The Light of What Comes After by Jen Town (selected by Jennifer Militello), Louder than Hearts by Zeina Hashem Beck (selected by Betsy Sholl) Devil's Paintbrush by Desirée Alvarez (selected by Mekeel McBride), Life of the Garment by Deborah Gorlin (selected by Gary Margolis), Twine by David Koehn (selected by Jeff Friedman) Come Down to Earth by Nils Michals (selected by Alice B. Fogel), and The Wreck of Birds by Rebecca Givens Rolland (selected by Walter Butts). Be sure to check out their winning collections.
The Light of What Comes After by Jen Town
2017 May Sarton New Hampshire Poetry Prize Winner
We are pleased to announce Jen Town as the winner of the 2017 May Sarton New Hampshire Poetry Prize. Her collection The Light of What Comes After will be published April, 2018.
The judge was Jennifer Militello, author of four poetry collections including A Camouflage of Specimens and Garments (Tupelo Press, 2016), finalist for the Eric Hoffer Book Award and the Sheila Margaret Motton Prize.
---
The May Sarton New Hampshire Poetry Prize is named for May Sarton, the renowned novelist, memoirist, poet, and feminist (1912-1995) who lived for many years in Nelson, New Hampshire, not far from Peterborough, home of William L. Bauhan Publishing. In 1967, she approached Bauhan and asked him to publish her book of poetry, As Does New Hampshire. She wrote the collection to celebrate the bicentennial of Nelson, and dedicated it to the residents of the town.
May Sarton was a prolific writer of poetry, novels, and perhaps what she is best known for—nonfiction on growing older (Recovering: A Journal, Journal of Solitude, among others.) She considered herself a poet, first, though, and in honor of that and to celebrate the centenary of her birth in 2012, Sarah Bauhan, who inherited her father's small publishing company, launched the prize.