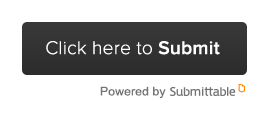 ---
Bauhan Publishing Announces
2020 May Sarton New Hampshire Poetry Prize Winner
DM Me, Mother Darling by Alexa Doran
We are pleased to share the results of our 2020 May Sarton New Hampshire Poetry Prize with all of our treasured submitters. We receive many quality submissions each year and our judge is always left with a difficult decision to make.

Our judge Nils Michals, author of Gembox (The Word Works, 2019), Come Down to Earth (Bauhan, 2013) and Lure (Pleiades, 2004), selected Alexa Doran of Tallahassee, FL and her collection DM Me, Mother Darling as the winner out of nearly 500 worthy entries. Doran will receive $1,000 prize money, publication of the collection with our spring 2021 titles, 100 author copies, and distribution with Casemate Group.

Nils Michals says of Doran's collection:

"Witty, inventive, and heartbreaking, DM Me, Mother Darling reminds us that once beyond the wreckage of lost, abandoned lives, something underneath emerges: a voice born from that terrible beauty, one that says, 'Now hush— / not everything above can crush us.'"
Alexa Doran is the author of the chapbook Nightsink, Faucet Me a Lullaby (Bottlecap Press 2019), and is currently a PhD candidate at Florida State University. Her series of poems about the women of Dada, "The Octopus Breath on Her Neck," was recently released as part of Oxidant/Engine's BoxSet Series Vol 2. You can also look for work from Doran in recent or upcoming issues of Los Angeles Review, Mud Season Review, Salamander, Pithead Chapel and New Delta Review, among others. She lives with her son in Tallahassee, Florida.

---
We'd like to welcome Alexa Doran to our team and congratulate our two runners up and three honorable mentions!
Runners up:
Devera by Susan Parr of Seattle, WA
Revoke by Joy Manesiotis of Redlands, CA
Honorable mentions:

Chimera by Mary MooreofHuntingdon, WV
Ticker by Mark Neely of Muncie, IN
The Space Shapes the Shape of the Space by Flower Conroy of Key West, FL
2020 marks the tenth annual May Sarton New Hampshire Poetry Prize. Past winners also include Plunder by Dorsey Craft (selected by Deb Gorlin), The Double Zero by Marilee Richards (selected by Deb Gorlin) The Light of What Comes After by Jen Town (selected by Jennifer Militello), Louder than Hearts by Zeina Hashem Beck (selected by Betsy Sholl) Devil's Paintbrush by Desirée Alvarez (selected by Mekeel McBride), Life of the Garment by Deborah Gorlin (selected by Gary Margolis), Twine by David Koehn (selected by Jeff Friedman) Come Down to Earth by Nils Michals (selected by Alice B. Fogel), and The Wreck of Birds by Rebecca Givens Rolland (selected by Walter Butts). Be sure to check out their winning collections.
The Contest:
The May Sarton New Hampshire Poetry Prize is awarded for a book-length collection of poetry. The book must be previously unpublished as a whole. Poems within the collection that have appeared elsewhere are welcome. Should your collection win the contest we'll ask for an acknowledgments page noting where each poem was previously published.
We welcome submissions from around the world. The only requirement is that the collection is written or translated into English. We also encourage past submitters to resubmit their work each year. Every year a different notable New England poet judges the contest. As an example, Zeina Hashem Beck was a finalist and went on to win the following year! We do not pre-screen manuscripts; the judge reads them all.
The poetry within the collection can be on any topic and in any poetic form.
Entry fee: The fee to enter the contest is $30 per manuscript. We accept multiple entries. This fee helps cover contest and publication costs so we can continue to find and publish great poets! (We are sorry we had to put it up by $5 – but it's the first fee rise in 9 years – and costs have not stopped going up!!)
The Prize:
$1,000
Book Publication
100 complimentary copies
Distribution through Casemate IPM
This year's judge:
Nils Michals is a past May Sarton New Hampshire Prize winner! He is most recently the author of Gembox (The Word Works, 2019), which won the 2018 Washington Poetry Prize. Earlier collections of poetry include Lure (Pleiades, 2004) and Come Down to Earth (Bauhan, 2013), which won the 2012 May Sarton New Hampshire Poetry Prize. His work has appeared in [PANK], Catamaran Literary Reader, Beloit Poetry Journal, Miracle Monocle, Posit, and others. Michals teaches at West Valley College, where he helps direct the creative writing program and is faculty advisor for Voices Literary Magazine. He lives in Santa Cruz, CA.
---
---
The May Sarton New Hampshire Poetry Prize is named for May Sarton, the renowned novelist, memoirist, poet, and feminist (1912-1995) who lived for many years in Nelson, New Hampshire, not far from Peterborough, home of William L. Bauhan Publishing. In 1967, she approached Bauhan and asked him to publish her book of poetry, As Does New Hampshire. She wrote the collection to celebrate the bicentennial of Nelson, and dedicated it to the residents of the town.
May Sarton was a prolific writer of poetry, novels, and perhaps what she is best known for—nonfiction on growing older (Recovering: A Journal, Journal of Solitude, among others.) She considered herself a poet, first, though, and in honor of that and to celebrate the centenary of her birth in 2012, Sarah Bauhan, who inherited her father's small publishing company, launched the prize.